FREE TRANSPORTATION
During your cancer journey on the East End, you probably will find that transportation – the simple act of getting to your doctor appointments on time – can be a challenge and can be expensive.
---
Long Distance – Appointments in NYC
While many cancer patients are diagnosed at a doctor's office on the East End, they often find reason to go to a major New York City cancer center, such as Memorial Sloan Kettering. They may go to MSK for a "second opinion" about their cancer diagnosis. They may go to explore enrolling in a clinical trial. Or they may be receiving some highly specialized treatment at MSK that is not available at the East End healthcare facilities.
Whatever the reason for the travel, if they take the Hampton Jitney (which most do) it is not inexpensive. A one-way ride for a patient and caregiver is over $60. A round trip is over $130. Can anyone help defray the cost? Well, that's where Fighting Chance comes in.
Thanks to a joint program between the Hampton Jitney and donors of Fighting Chance, we begin 2017 with approximately 1,000 Jitney tickets, which we give away to cancer patients for free . . . if they simply stop by our Sag Harbor office to pick them up.
Regional – Free Rides from Volunteers
Some cancer journeys, as you may learn, involve a great deal of transportation. Say the patient lives in Montauk, is being treated for breast cancer and needs radiation therapy Monday through Friday for six consecutive weeks but her husband needs the only family car to get to work. Now what?
Just call Fighting Chance and we will send a volunteer driver to your house. The nearest radiation center is in Riverhead, so it's about a 45 minute trip. Our volunteer drive would wait for the patient, and then drive her home. And, of course, all free-of-charge.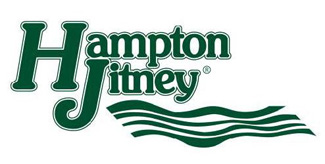 Cancer Patients Ride Free